Drone industry doubled the investment value in 2020 to USD 2.3 bn – Drone II report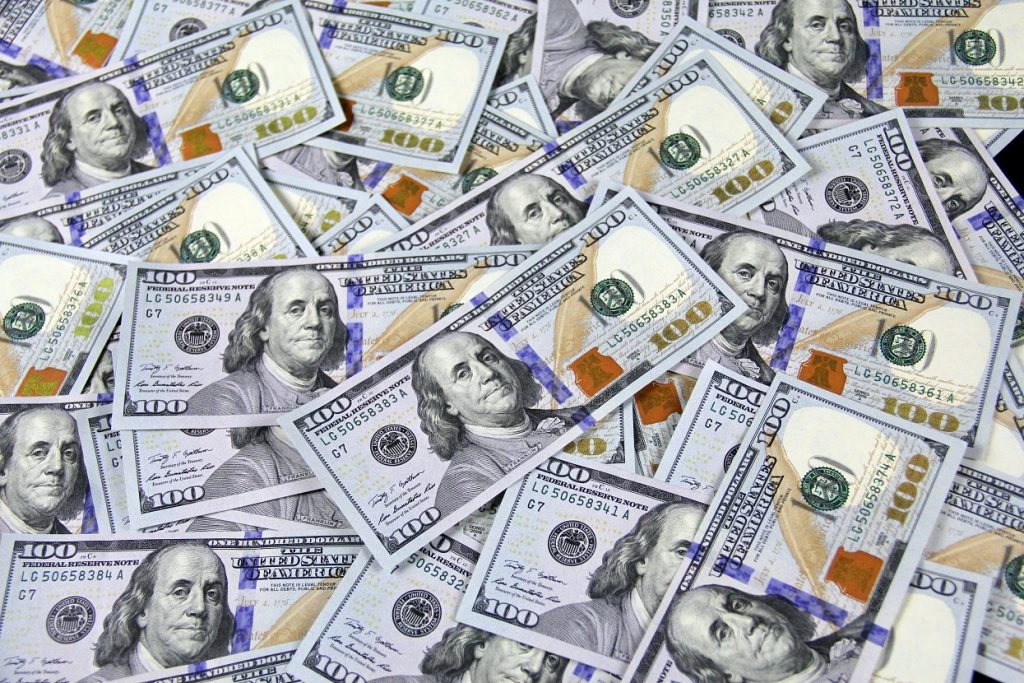 Investment into the drone industry in 2020 grasped USD 2,3 bn and doubled the result from the record-high 2019 (USD 1,3 bn). The last year was also a year of growth for Dronehub and we are becoming an increasingly important player on the market.
"The amount of money going into the drone industry reached new record in 2020 with US$2,338 billion. This practically doubles the amount from the previous year (US$1,295 billion) which had already been a record in itself. Our investment database shows all the investment rounds from all players, but here are the key takeaways per segment and sector" – reads the report, conducted by the Drone Industry Insights (Drone II).
Those numbers confirm our latest view – the drone industry development is one of the most dynamic sphere of our lives. We can clearly see how month by month and year by year drones change our lives, work, cities, services, communications, entertainment or security.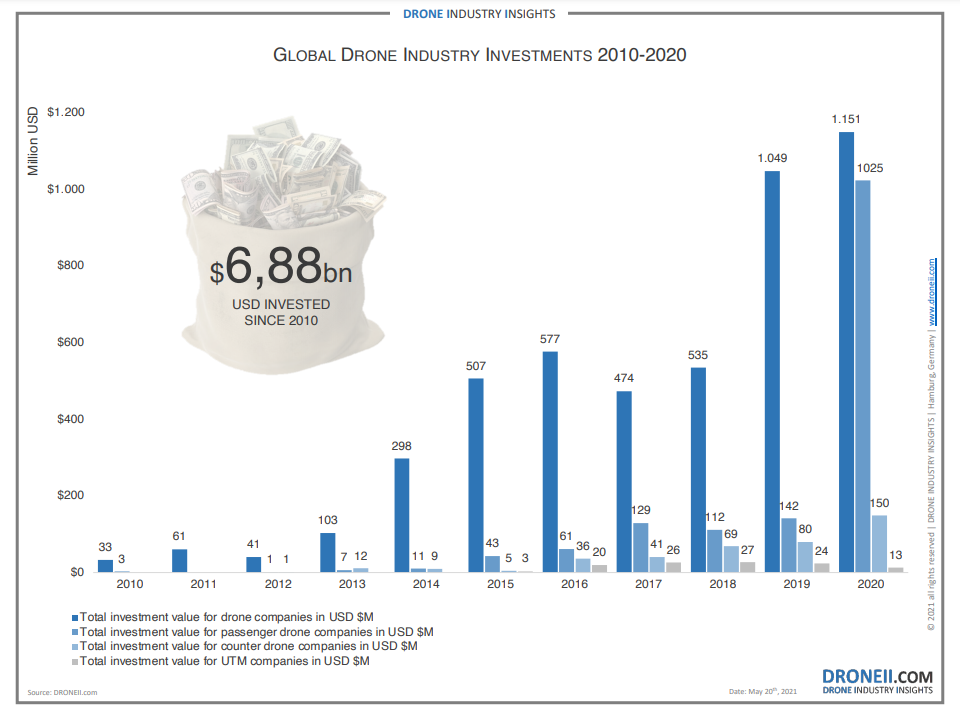 "If during the greatest economic crisis that has engulfed the world for many decades, there is an industry that is developing at such a pace, it means that it has extremely strong foundations and a bright future. The advantage of drones is their versatility and functionality in absolutely all conditions and applications" – comments Vadym Melnyk, Dronehub founder and CEO.
Our company Dronehub is growing as fast as the entire market. 2020 was extremely successful for us (read more about our successes in this strange, troubled 2020 here), but the first half of 2021 was even better:
And what else can we find in the Drone II report? "In conclusion, the data shows that drone investments continue to increase despite the devastating economic effects of the COVID19 pandemic. Many industries struggled and experienced layoffs. However, many also saw this as an opportunity to invest in the drone ecosystem and drone companies grew while the overall level of investing in drones almost doubled" – reads the report.
According to the report, this is likely because of the high potential that drone technology brings to revolutionize business. Drones can optimize and, when necessary, substitute the work of humans, which is why they have taken off in all industries.
Find the full version of the Drone II report here.