?? Dronehub in talks over up to USD 5m capital raise, potential merger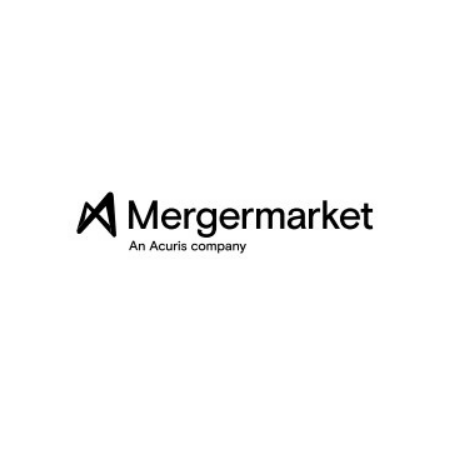 Dronehub, a Polish developer of autonomous drones, is in talks to raise a USD 3m-USD 5m late seed round,
founder Vadym Melnyk said.
Dronehub is also in early stage talks over a potential merger with an undisclosed competitor, Melnyk said,
declining to disclose further details. Such a tie-up could be an interesting solution for Dronehub if it allows the
company to accelerate its growth in the next few years, he said.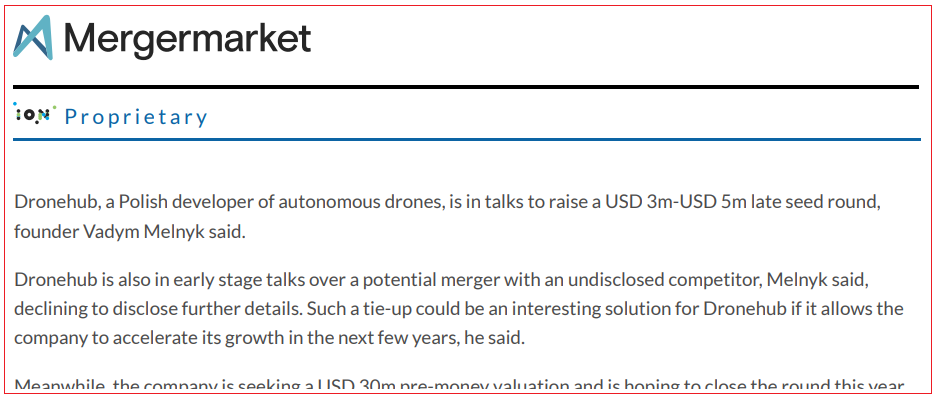 Read full article here (behind paywall) –> MergerMarket.com