Amsterdam Drone Week 2022 – Dronehub engaged in a global discussion on the future of UAM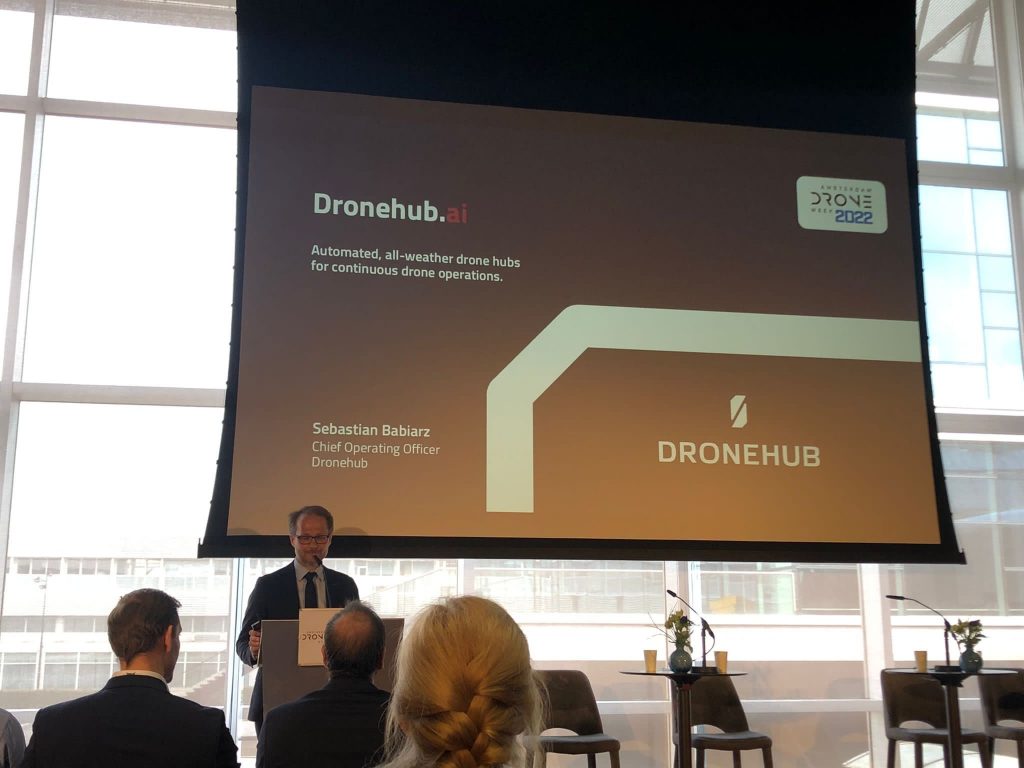 It was with great excitement that we looked forward to the next edition of one of the biggest industry events – Amsterdam Drone Week. This is the place and time when the most important people who shape the current and future world of UAV meet. In the 2022 edition, our company also expressed its voice – both during official panels and unofficial contacts and discussions. Sebastian Babiarz, our COO, led one of the panels.
The session Sebastian moderated provided the audience with a wealth of knowledge on the latest project experiences and applications in the utility industry. The panel was enriched by the opinions and comments from the representatives of Axpo Grid AG (Switzerland), Vattenfall Services Nordic AB (Sweden), Advanced Center for Aerospace Technologies FADA-CATEC (Spain) and PKN Orlen (Poland)
During the discussion we got interesting insights in the latest technologies and experiences in the field of BVLOS and the successful use of AI.
"The development of the drone industry has received an additional boost in recent quarters – the pandemic limited the possibilities and needs of using manpower, many industries and services had fewer opportunities to use employees on site" – comments Sebastian Babiarz, Chief Operating Officer at Dronehub.
"A quick conversion to drone technology has been made. New applications of drones have appeared, the existing ones have gained popularity and widespread use" – adds.
The global UAM community reunited in Amsterdam again on March 29-31. Amsterdam Drone Week welcomed nearly 3.500 attendees, speakers and partners in-person and through the livestream from 79 countries. The meetings were an excellent platform to share experiences and thoughts. Sebastian Babiarz had the opportunity to boast about our HUUVER project (more here), which is highly rated among many experts.
Amsterdam Drone Week is the global platform for sharing knowledge on current air solutions, potential innovations and vital regulations. A top-level meeting point where all key players, big and small, commercial and non-commercial, from various industries, knowledge institutes and authorities, gather to co-create and co-operate.