Over 600 guests visited the Dronehub stand during the Denver convention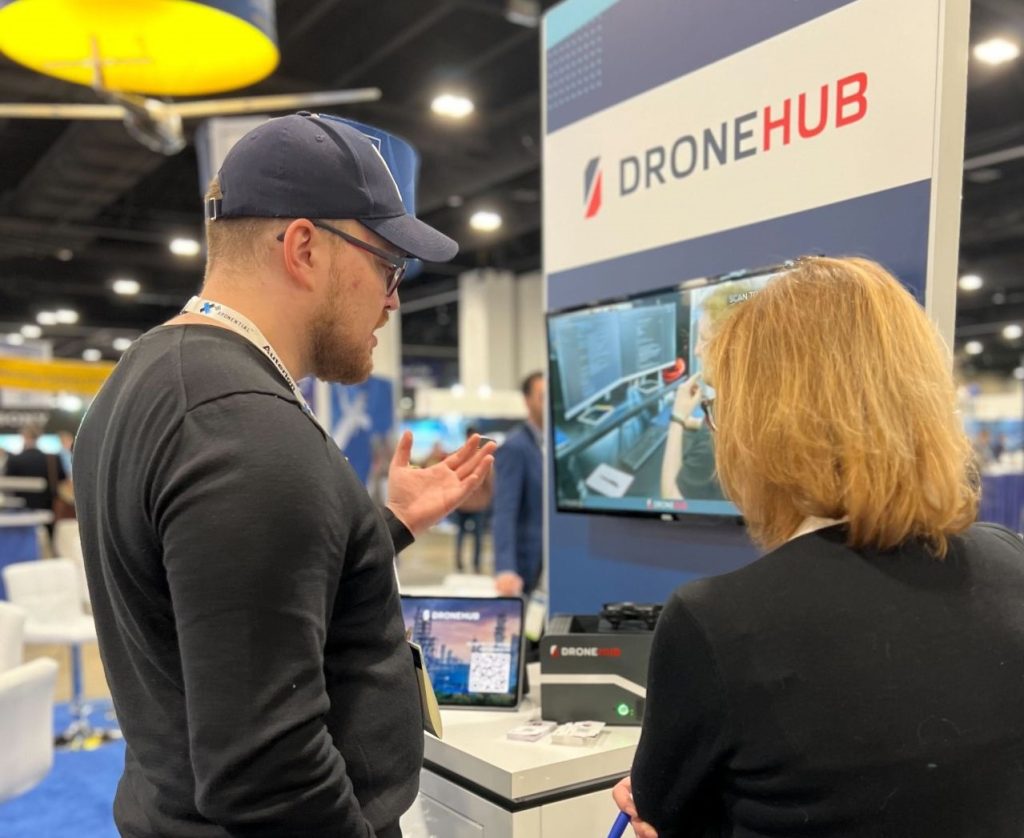 The XPOTENTIAL trade show, held in Denver (Colorado), is one of the most important exhibition and conference events for the UAV industry in the world, with more than 7,500 of the world's top experts in autonomous technology. Dronehub also marked its presence on the spot. Our stand and presented offer enjoyed the great interest of visitors.
In addition to the presentation of Dronehub products at the stand, our representatives on-site – Vadym Melnyk and Vicky Umanska – held a series of meetings with distributors of UAV technology for the North American market and with representatives of other companies from our industry with whom we can cooperate.
"The main development goal of our company for 2023 is expansion into the American market. Month after month, we take further, big steps to settle in the USA as much as possible. I can already see that the presence at such a huge event as XPOTENTIAL translates into much higher recognition of our brand in this market. I estimate that over 600 visitors passed through our stand during the three days of the event" – says Vad Melnyk, the founder and CEO of Dronehub.
The mock-up of our hub enjoyed great interest among the guests of our stand. Mini Dronehub – although it is only a thumbnail – is fully movable, and clearly shows the functionality and modus operandi of the hub.
XPONENTIAL is a yearly gathering of global leaders and end users in the uncrewed systems and robotics industry. Founded on the belief that cross-pollination drives innovation, it features opportunities to connect and problem-solve with experts across markets and domains.
At XPONENTIAL, more than 7,500 of the world's top experts in autonomous technology come together to change the course of human progress. The event welcomes technologists, users, policymakers, and strategists from over 20 industries and 60 countries.
This year, the event ran from May 9-11.