Dronehub among five winners of the world's largest business accelerator!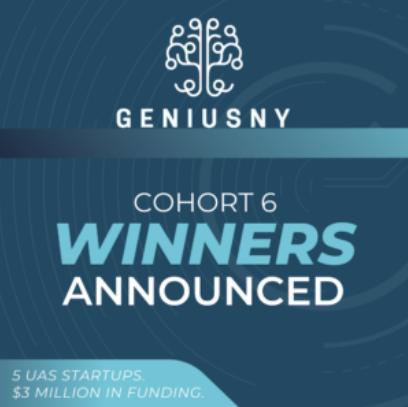 Two months ago we were happy to announce (here) that we went through the next selection rounds in the world's largest business accelerator competition. Today, with great pride and joy, we can say that Dronehub is one of 5 winners from around the world of the GENIUS NY accelerator! Preparations are underway for the Grand Finale to win $ 1 million.
GENIUS NY is the world's largest business accelerator competition for uncrewed systems, IoT and robotics startups. Every year, dozens of startups and innovative companies from around the world fight to convince the competition jury that their vision and idea for a high-tech company deserves an award.
Five winners are selected for the GENIUS NY accelerator each year. Winners receive a large investment; one grand prize winner receives $ 1 million, followed by four $ 500,000 investments to the remaining teams. Winners also receive funding in the form of a monthly stipend in Phase I, free office space and amenities, workshops and events, business training, a dedicated group of executive advisors, industry mentors, and recruiting, marketing, and fundraising support.
This means that since August 2022, representatives of our company have actively participated in training, workshops and preparations for the 2022 GENIUS NY Pitch Finals.
The three weeks I spent in Syracuse gave me a huge package of knowledge and a completely new perspective on business development opportunities. It is nothing new that Americans have mastered the issues of sales, business development, promotion, and raising capital perfectly and now they share it with us. This is an extremely valuable lesson for us – both for me and for Dronehub. We subordinate everything to the preparations for GENIUS NY Pitch Finals" – says Łukasz Chaciński, Head of Sales at Dronehub, who recently participated in the training at the NY Genius headquarters in Syracuse, NY.
Here you can see Łukasz talking about Dronehub's development goals to other GENIUS NY program finalists: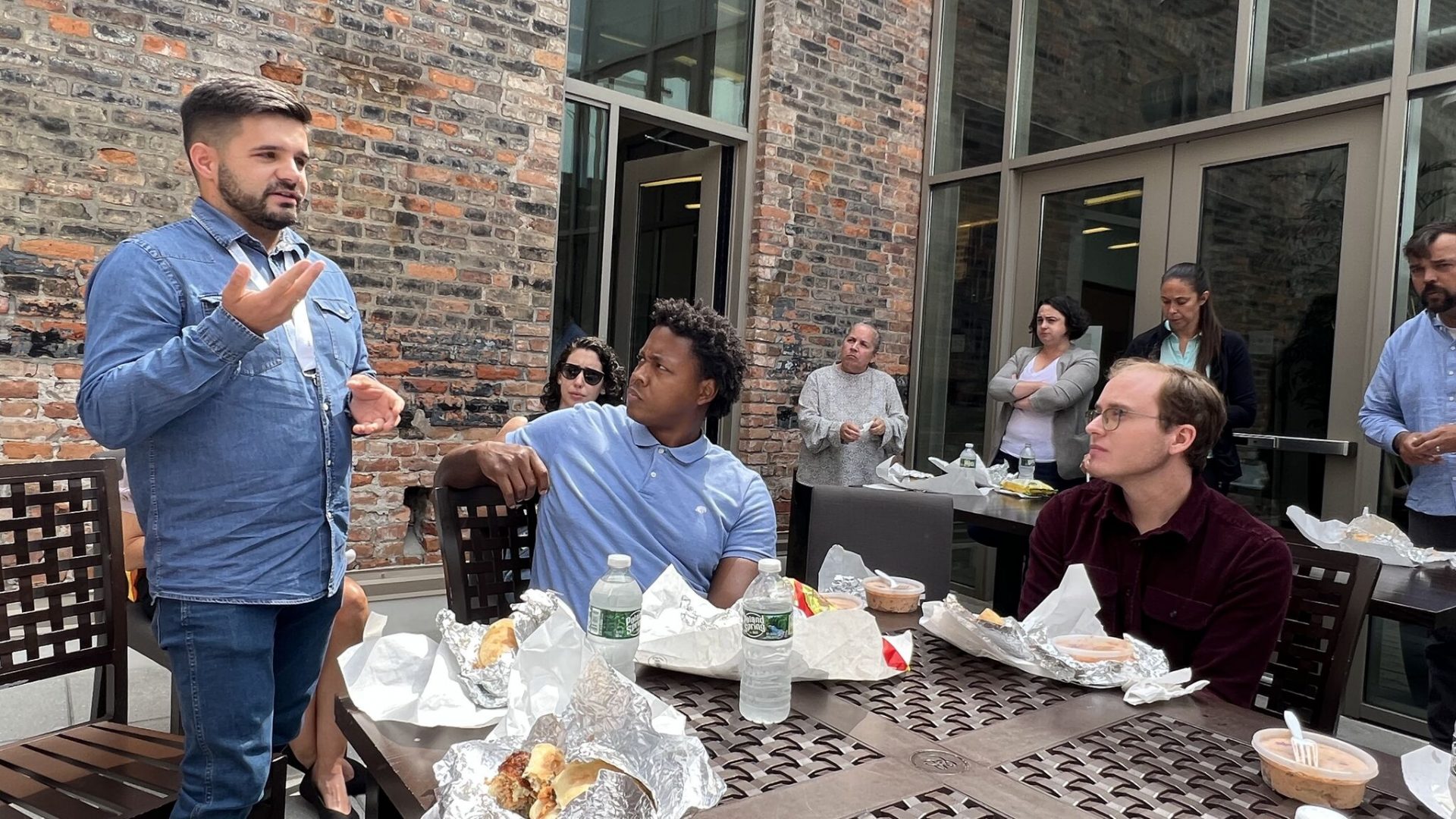 Three months of preparation – August, September, October – bring us closer to the Grand Finale of this year's Genius NY Pitch Finals, which will take place on November 3, 2022 at the Marriot Syracuse Downtown. On that evening, judges will award one company out of the five GENIUS NY Cohort 6 teams the grand prize of $ 1 million, based on a five-minute pitch and Q&A. The remaining teams will each receive $ 500,000, for an award total of $ 3 million.
The five winners are all international teams, representing Canada, the Netherlands, Israel, Poland and the United Kingdom. The companies, which are developing innovations in the uncrewed aircraft systems (UAS), internet of things (IoT) and robotics industries, were selected from a highly competitive pool of more than 200 submissions from over 50 countries. The program is funded by the Empire State Development.
We are excited to welcome these teams to Central New York and get to work advancing their business plans and technologies. Over the coming year, they will be connected to local businesses for strategic guidance and operational support and be immersed in the tech startup and UAS ecosystems. In addition to high-impact programmatic and business support provided by GENIUS NY, participants will also become more connected to our local community through events and social engagements" – says Kara Jones, director of GENIUS NY.