Students today, Europe leaders tomorrow – Dronehub CEO with a speech at the EEC in Katowice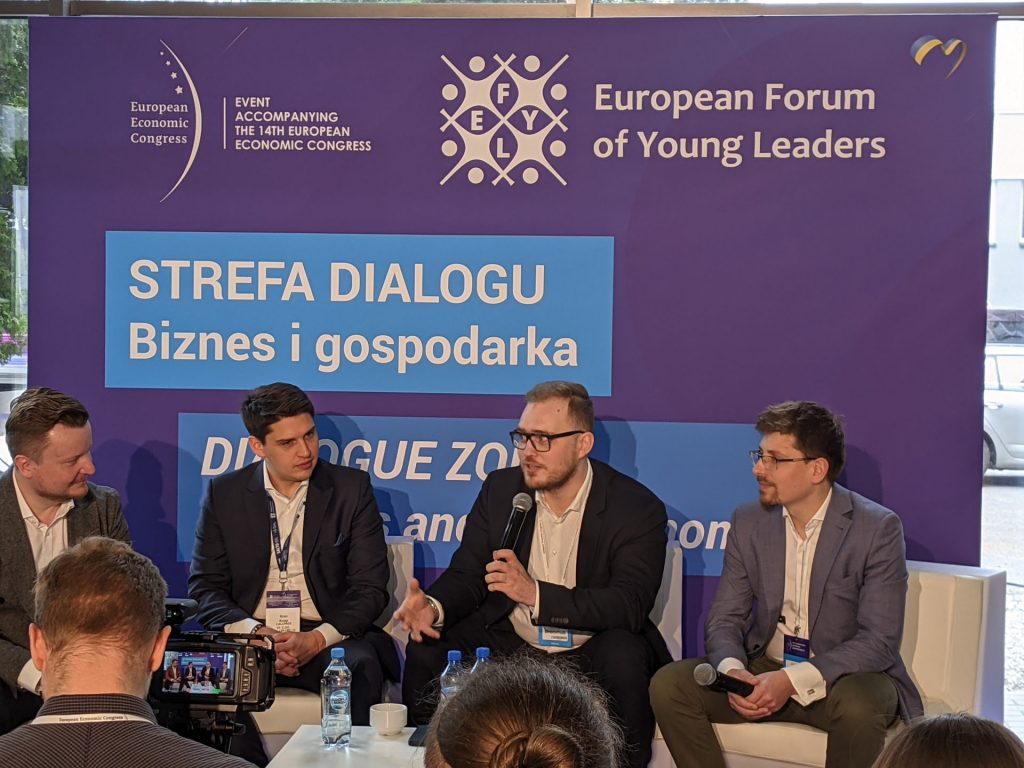 European Economic Congress (EEC) in Katowice, Poland, is the largest business and political forum in Central Europe. One of the pillars of the event is the European Forum of Young Leaders, which is an inspiration and a signpost for the most talented students and startupers. Vadym Melnyk, founder and CEO of Dronehub, shared with them his experience in developing Dronehub and his predictions on the future of the world of technology.
The European Forum of Young Leaders is aimed at youth leaders and activists from 18–30 years of age from Poland and other European Union countries, the Western Balkans, Eastern Europe and the Caucasus. The meeting was an opportunity to share experiences and establish contacts.
The main question the conversation revolved around, was how and why Poland should support startups from Ukraine. Vadym believes Ukraine has a chance to become a technology leader in Central and Eastern Europe.
"The Ukrainian nation woke up after 2014. Not only in terms of nationality, but also in terms of development. Military and defense, including of course the drone industry, will be very strong areas in R&D in Ukraine in the coming years. I would like us to repeat Israel's success and become – in terms of innovation and technology – such Israel of our part of Europe" – said Vadym Melnyk, Dronehub founder and CEO.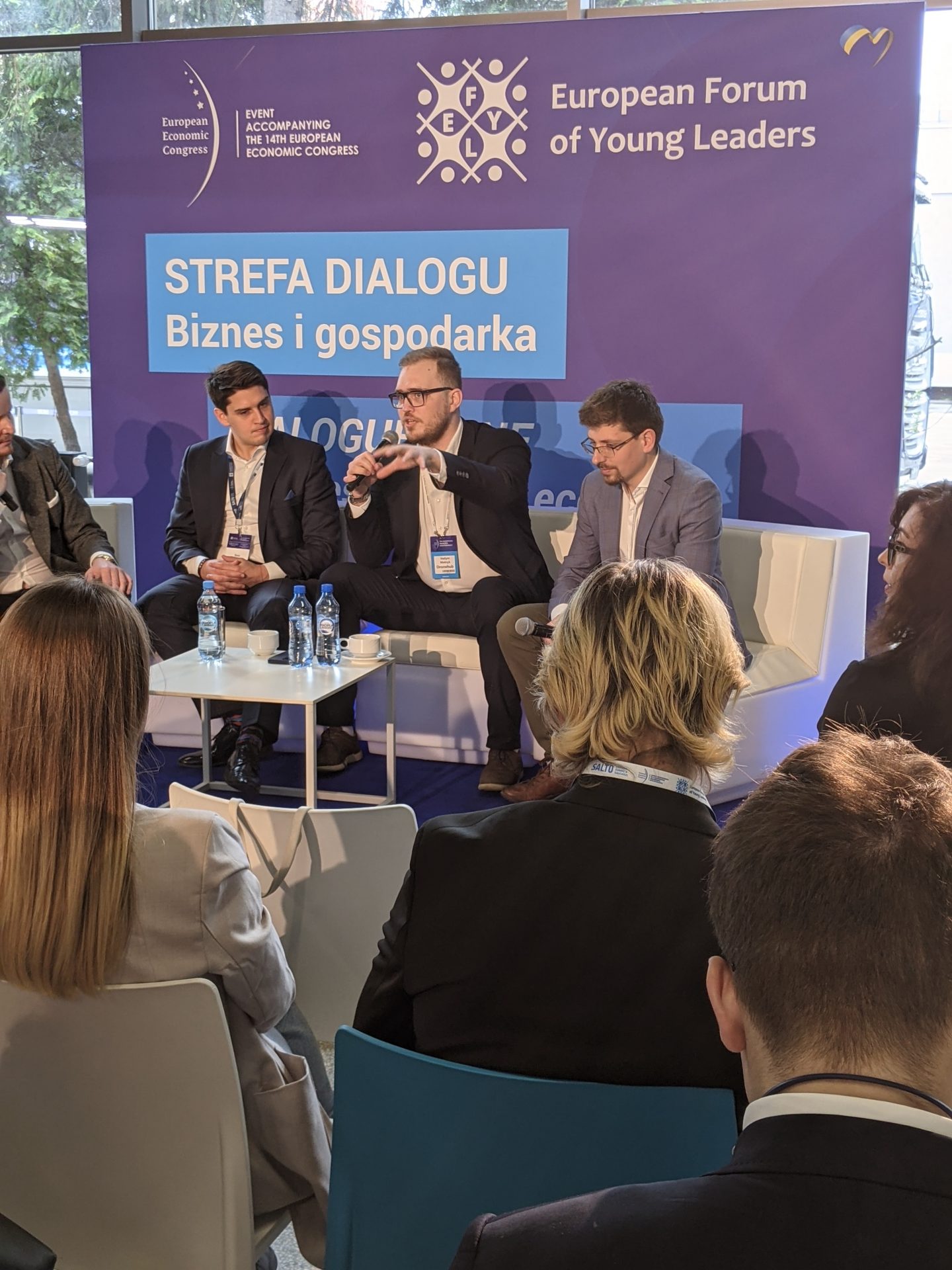 European Forum of Young Leaders, an accompanying event of European Economic Congress, was held from 25 to 27 April 2022 in Katowice. These were three intensive days during which experts, foreign guests and young activists discussed the most current topics. Vadym also shared his tips for fresh startupers.
"While setting up a startup, a tax location factor does not matter, because, sooner or later, you need to register your company in the USA. But at the beginning you need to find a place with a strong startup ecosystem – like Germany, US or Poland" – he said.
"Previously I wanted to build everything inside – software, engineers, administration. Then we made a strategic decision and switched to a more flexible business and we started to outsource a pretty big part of our business" – Vadym added.
For many years, activities for school and university students, as well as young graduates have been successfully implemented as part of the European Economic Congress. The 2022 edition of the EEC in numbers was as many as 15 thousand participants, including 9 thousand stationary and 6 thousand followers of online discussions and over 550 accredited journalists. During the 150 sessions, the event hosted 1000 panelists.
As always, it is a great honor for us – but also a confirmation of the right path in the Dronehub's development – that we once again took part in this much-needed event.