It's official: Dronehub with $ 500k and operational support for US expansion from the GeniusNY program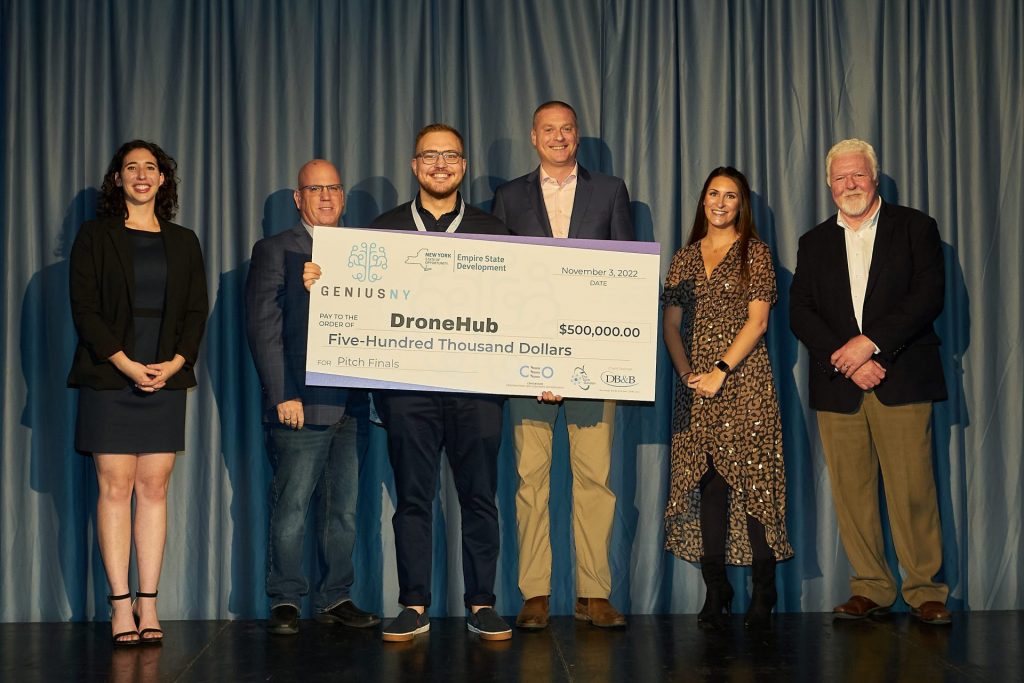 We recently wrote here and here that we were the participants and winners of the 6th edition of the Genius NY program, which is the world's largest business accelerator competition focused on unmanned systems, data to decision and IoT. At the beginning of November, the grand final and the official award gala took place.
Let us remind you that in the 6th cohort of the program, there are 5 winning companies and each received 500,000 USD: Dronehub (Poland), Archangel Imaging (Great Britain), AVSS (Canada), Fusion Engineering (the Netherlands) and Wonder Robotics (Israel). In early November, the five winning companies took part in the grand finale the winner of which (Archangel Imaging) was awarded an additional 500,000 USD.
In addition to the prize of 500,000, as a program winner, we also received full support from the incubator for the business development in the US for 12 months: free office space with full equipment, business workshops and training, access to consultants and specialists, assistance in fundraising, legislation and marketing in the US, and the opportunity of free participation in selected conferences and events.
We recently attended the Innovation Summit in Buffalo (NY), where we had the opportunity to attend a seminar as well as meet local companies and institutes to prepare the ground for our US-based operations.
Dronehub founder and CEO, Vadym Melnyk emphasizes that success in this competition will significantly accelerate the process of Dronehub entering the American market.
"These benefits are a huge injection of knowledge and energy necessary for our company's further development on the American market. Thanks to this prize and all the support we receive as GENIUS NY winners, we will significantly accelerate the process of expansion into the American market. In fact, we can already say that we are starting our operations in the US from now on"- says Vadym Melnyk.
"The US is the target market for Dronehub, as it allows us to properly scale sales and provides access to huge capital" – he adds.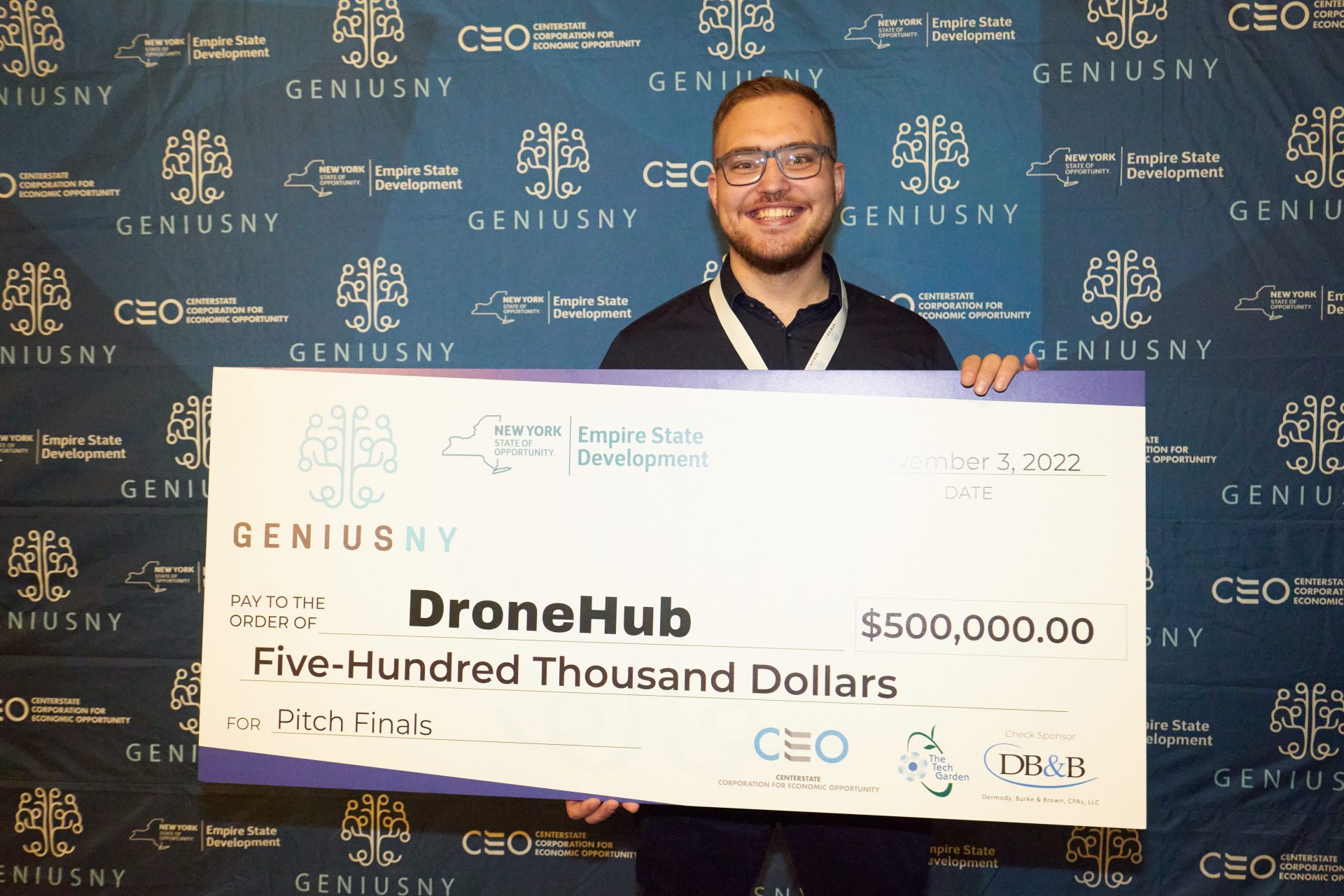 Now we move on to the second phase of the program, which will last until July 2023. During this time, Dronehub – with full support from the incubator – will build its position and operating structures on the American market.
"The teams now progress into phase two of the program where they will receive targeted resources and follow-on investment opportunities so they can accelerate their product development, U.S. manufacturing and operations, and hiring. We are incredibly proud of Dronehub's success and look forward to supporting their continued growth" – says John Liddy Interim Vice President of Innovation and Entrepreneurship at CenterState CEO, that administers the program.