Dronehub and IBM – the partnership that opens new possibilities for our drone system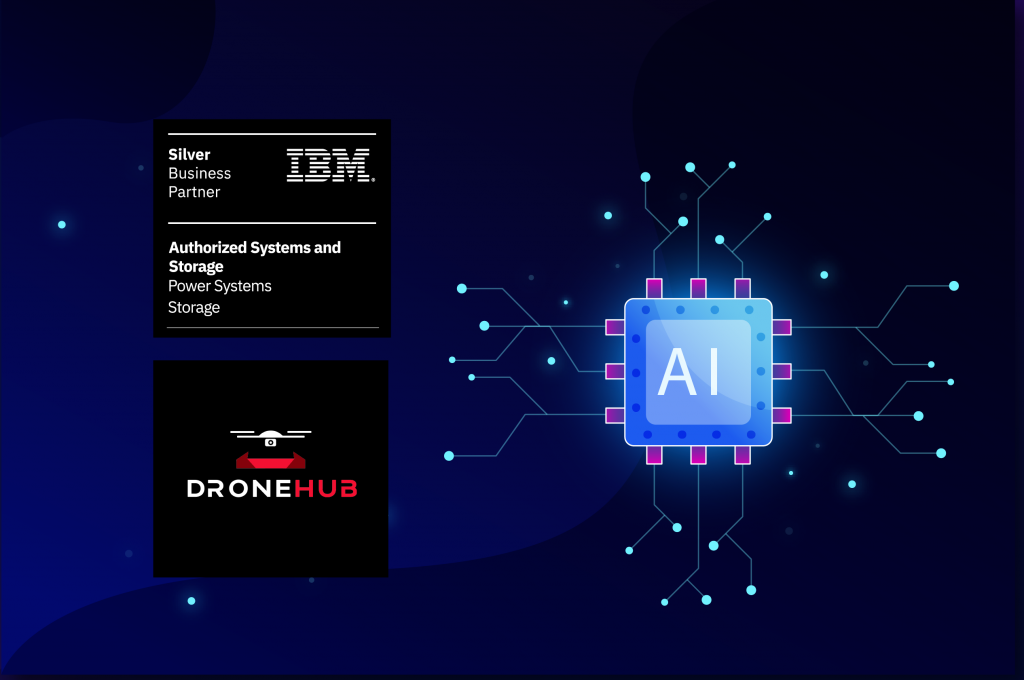 We are happy to confirm, that as a European leader in drone-in-a-box systems we have started a cooperation with IBM as a solution partner to jointly manage the data volumes and build next-generation AI-powered technology for drone operations.
In response to the fast growth and dynamically changing business environment, we were looking for efficient and scalable AI servers infrastructure options as well as intelligent monitoring workflows to meet the increasing demand for real-time analysis.
We are proud to announce that we have become the official partner of the technological giant IBM.
"Thanks to the combination of our industry know-how with IBM technology, we will be able to evaluate new business and research opportunities based on next-generation AI-powered technology for drone operations. By working with IBM, we can implement new concepts and algorithms necessary for the further development of our drone systems"- says Vadym Melnyk, Dronehub founder and CEO.
"Next-generation AI-powered technology will considerably boost further development of aviation industry. With the support of IBM solutions, it will be possible to carry out even more advanced drone use cases across various sectors – from agriculture to railways. IBM and Dronehub close cooperation is a great example of how to translate new technologies and the power of AI into benefits for clients" – adds Sebastian Jeliński, IBM Senior Server Solutions Consultant.
As we focus on developing autonomous docking stations for drones we will collaborate with IBM to utilize IBM Power Systems Accelerated AI servers to improve ground infrastructure and to improve inspection missions. As a result of this IBM-Dronehub cooperation, we will strengthen our abilities to help our clients and partners with large infrastructure to reduce costs of monitoring and to optimize process of getting real-time aerial data.
Cooperation with IBM opens up completely new product possibilities for Dronehub.
"Cooperation with IBM will allow us to develop new Artificial Intelligence algorithms, which means new applications of our Dronehub system and opening to new industries and customers. At the same time, we can work with existing IBM customers and expand our portfolio of implementations" – says Łukasz Chaciński, Head of Sales and Member of the Supervisory Board at Dronehub.